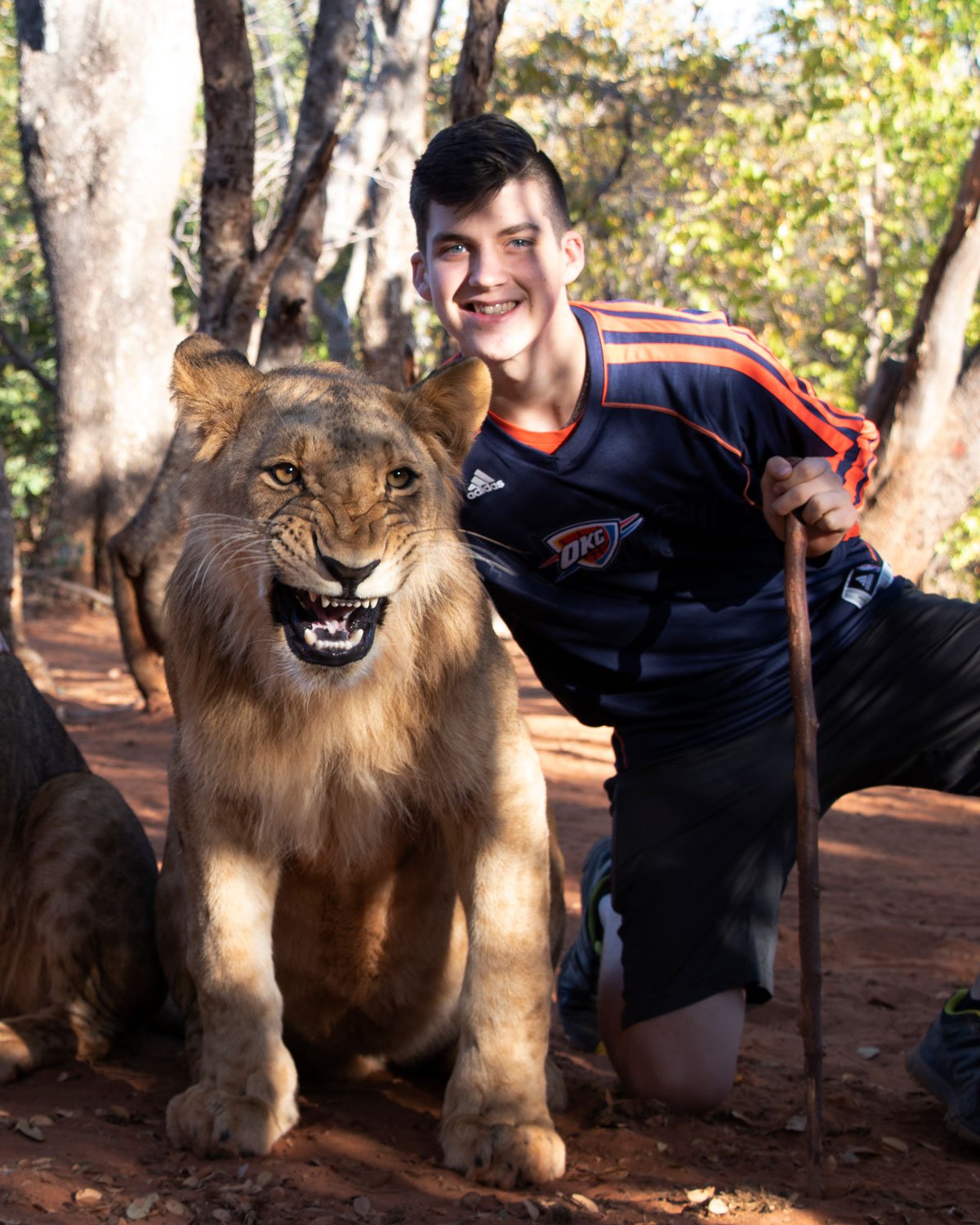 ZAMBIA MISSIONS (JUNE 8-18)
We are excited to be partnering with Project Doxa to bring a team to serve alongside our missionary partners, Light of Africa, in Livingstone Zambia. We have been working with LoA for nearly two decades and we love everything about the work that they are doing. Our team will split time between doing service projects in the town of Livingstone and doing evangelism while tent camping in a village.
Zambia is such a unique country. They people are incredible and the nature is unlike anywhere else in the world. In addition to our ministry itinerary, our Zambia team will visit the neighboring countries of Zimbabwe and Botswana; we will take a safari tour via boat and jeep amidst the world's largest animals in the Chobe basin where you are guaranteed to see hippos and crocs and more elephants than you can count; we will have an opportunity to walk with lions and cheetah in a wild game sanctuary; and we will spend a day taking in one of the 7 natural wonders of the world–the majestic Victoria Falls.
DATES: JUNE 8-18, 2023
Trip dates include flights from the USA. If you would like to arrange your own flights into and out of Livingstone, Zambia we can accommodate that as well.
COST: $3,600
A non-refundable $400 deposit is required at the time of registration to secure your spot on the team.
$1,800 is due before February 15th, 2023
$3,600 is due before April 15th, 2023
We will set up a Project Doxa fundraising page for each team member. You can see a sample of the fundraising page we will set up for each team member here.
WHAT IS INCLUDED:
All flights to and from the USA to Livingstone, Zambia. The majority of our team will be departing from Austin, TX, though we can accommodate other departure airports for an additional cost.
All ground transportation in and around Zambia, Zimbabwe, and Botswana.
Zambia and Zimbabwe visa (Botswana does not require a visa for Americans)
All food and lodging throughout our time in Africa.
Entrance fee for visiting Victoria Falls.
Entrance fee for "Walking with Lions" adventure.
1 day safari in Chobe National Park in Botswana, including half day river cruise on the Chobe river, buffet lunch at 5 star hotel, and half day game drive.
Dinner at the Boma, an incredible dining experience with exotic meats and African entertainment.
We will provide the tents for our time camping in the village.
WHAT IS NOT INCLUDED:
You are required to bring your own sleeping pads, small camp style pillow, and sleeping bag for our nights tent camping in the Zambian village. You do not need to bring a traditional backpack or other trekking gear. We will be camping right next to our vehicles. Though you can make do with a lot of different luggage options, we find that a small duffel is perfect for this trip.
You are responsible for all food during our travel to/from the States and Zambia. All meals are provided once we land in Zambia. That said, most team members will bring a small supply of snacks for our time in the village.
There are several adventure opportunities that are available but will require an additional fee, such as: the gorge swing, white water rafting on the Zambezi, and bungee jumping at Victoria Falls. If you are interested in participating in any of these, let us know and we can arrange it for you.
DIFFICULTY: MINIMAL
The only real challenge on this adventure is the rigors of the length of the travel to get to our base in Livingstone, Zambia, which will take more than 2 full days, and the difficulties associated with sleeping in a tent for a couple of nights.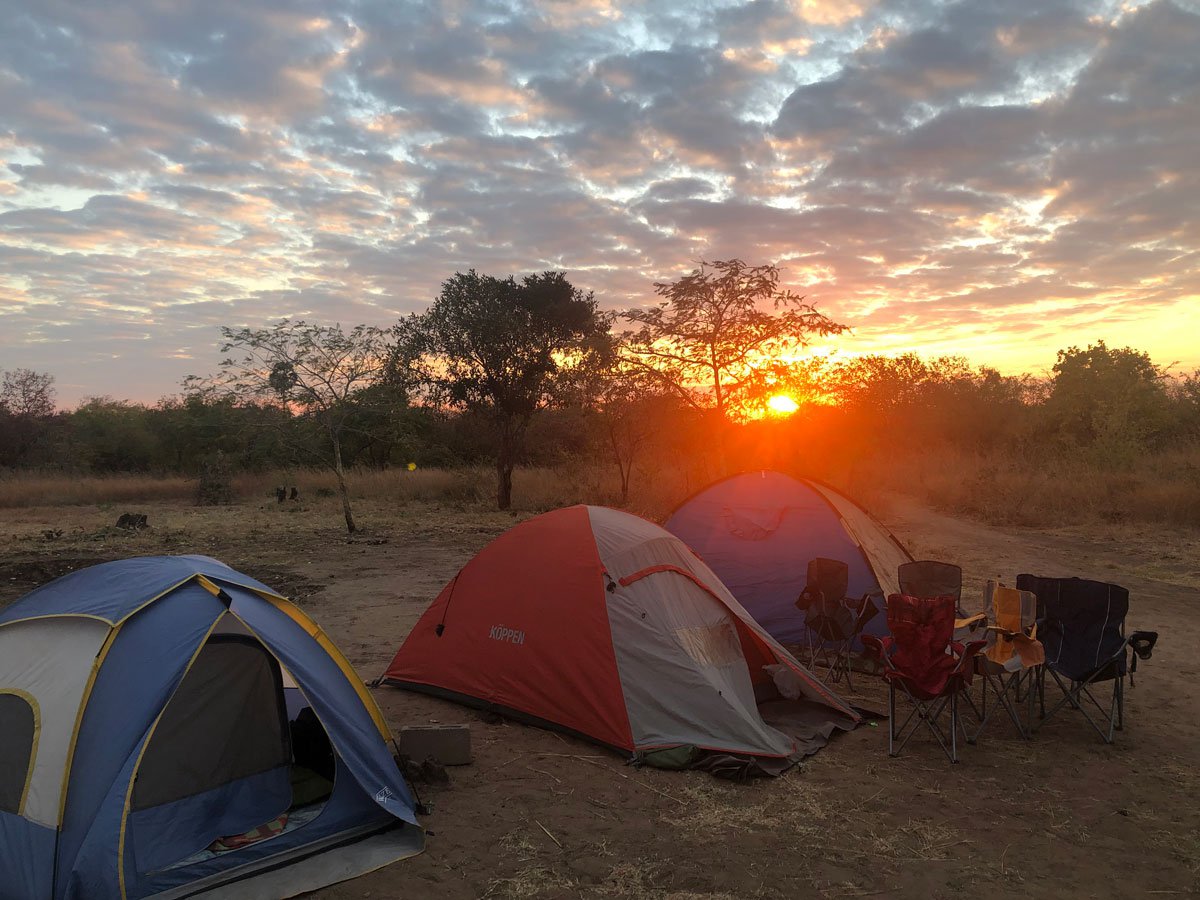 ITINERARY:
DAY 1 (JUNE 8)
Depart USA in the evening for Africa.
DAY 2 (JUNE 9)
Travel
DAY 3 (JUNE 10)
Today we will arrive in Livingstone Zambia. It is quite a long travel to get in country, so we will just have a short orientation and rest.
DAY 4-7 (JUNE 11-14)
We will split these days up between time in the village doing evangelism and time at the Light of Africa base doing service projects. You will want to bring some work clothes that you don't mind getting dirty/potentially ruined. It is possible we will be doing some painting. We will nail down this part of the itinerary a bit more as the trip gets closer, but expect to spend 2 nights camping in the village and a couple of days at the Light of Africa base doing service projects.
DAY 8 (JUNE 15)
Today we will get up early and drive and hour and a half to the border of Zambia and Botswana where we will take a ferry boat across the Zambezi River into Botswana for our safari. We will begin with a half day river cruise on the Chobe River looking for crocs, hippos, and elephants. We will return to land for a beautiful lunch buffet at a 5 star hotel, and then we will spend the afternoon on a game drive through the national park where you are certain to see hundreds of animals. We will return across the ferry back into Zambia around night fall where we will have dinner back in Livingstone.
DAY 9 (JUNE 16)
Today we will spend the morning on our "Walk with Lions" adventure, which is just exactly like it sounds…a walk with lions. You will be given a briefing by a group of African guides and then you will be taken out to spend a few hours encountering lions and cheetahs in the wild. It will astound you how close you can get to these incredible creatures, and you will get a few pictures that all of your friends will swear are photoshopped. It will be a day you will never forget.
After our walk with lions adventure, we will explore the magnificent Victoria Falls. You will be amazed at the majesty of one of the seven natural wonders of the world. Since this is our last night in Africa, we will finish the trip off with an exotic dinner at the Boma, a wild game restaurant in Zimbabwe.
DAY 10 (JUNE 17)
We will depart Livingstone and begin the journey back to the States.
DAY 11 (JUNE 18)
Arrive back in the States